The sneakers industry refers to the manufacturing, marketing, sales, and reselling of athletic footwear and sneakers. It is a global industry booming in heaps and bounds.
Reselling sneakers can be a lucrative business in the shoe industry. You can purchase Limited Edition Trendy Sneakers at retail and resell sneakers at a higher price to collectors or sneaker enthusiasts.
Bidding on sneakers is a popular way to purchase limited-edition or rare pairs. It involves bidding on an online marketplace or auction site and competing with other buyers to win the item.
How to Sell Your Sneakers on Different Online Platforms?
To understand how to resell shoes, you must start by taking clear, high-quality photos of the shoes and writing detailed descriptions. Research the market value and set a competitive price.
List the shoes and be prepared to communicate with potential buyers. Ship the shoes promptly and securely, and ensure the transaction is smooth and satisfactory for the buyer.
Image Source: Highs Nobiety
YOU CAN ALSO READ – Stunning Clarks Wallabees Alternatives and Ways to Style Them
Here are the Top 9 Sneaker Reseller Platforms
1. GOAT Sneakers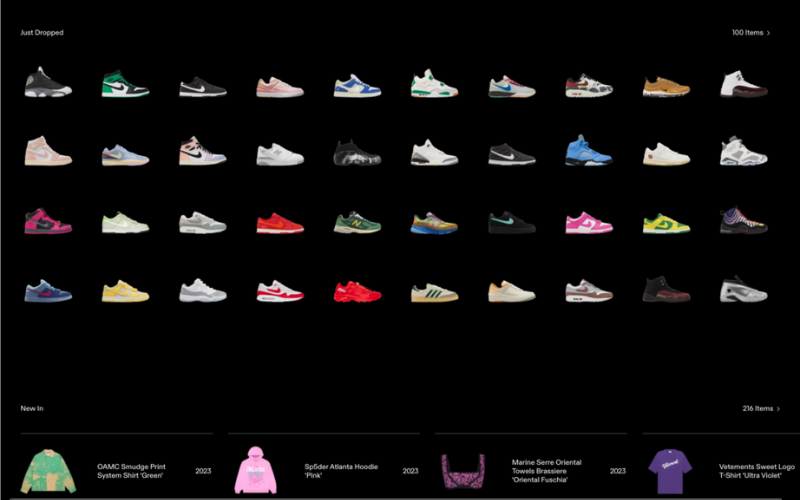 GOAT specializes in sneaker reselling and offers a verification process to ensure authenticity. GOAT Sneakers is not limited to shipping within India. It is a global platform. All items are authenticated exclusively by GOAT, showcasing an authentic product.
2. StockX
StockX sets prices based on the supply and demand of the products. It is a perfect platform that shows how to resell sneaker shoes and allows users to bid on sneakers and buy them immediately at the current market price.
3. The Mainstreet Marketplace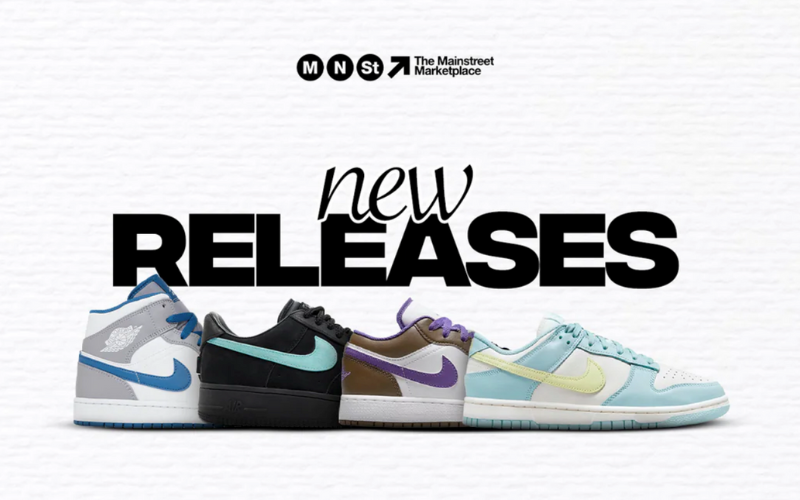 Mainstreet is an excellent sneaker reselling platform with showrooms in Mumbai and Delhi. The store uses all the good practices on how to resell shoes. Users can find a coveted collection in-store.
4. Crepdog Crew
CrepDog Crew is a trusted and beloved resell sneakers platform for sneaker enthusiasts. Their store in Delhi NCR boasts India's most extensive sneaker wall, from 30+ brands, and a cafe called Brisk.
5. VegNonVeg
VegNonVeg is a popular sneaker reselling platform based in India. They offer a wide range of limited edition and hard-to-find sneakers. They open their first store in Mumbai.
6. Superkicks India
Superkicks India is a shoe reseller platform with a wide selection of authentic and limited edition sneakers from top brands. They offer Nike, Adidas, Asics, New Balance, Converse, and more, with footwear categorized into four sections for easy browsing. It provides a secure and hassle-free buying and selling experience.
7. Cups' N' Kicks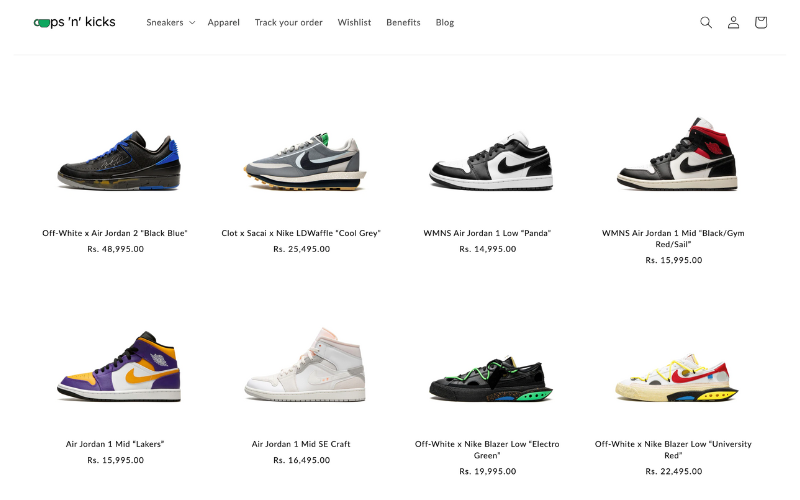 Cups' n' Kicks are a sneaker reselling platform with an impressive sneaker collection. The platform offers a free sneaker giveaway every month, a highlight.
8. Sole Search India
Sole Search operates similarly to StockX but only within India. Their sneaker selection focuses on Nike and Adidas. The extensive streetwear collection includes Anti-Social Social Club, No Grey Area, Fear of God Essentials, and more.
9. Findyourkicks India
@findyourkicksindia on Instagram offers a range of sneakers from Yeezys to Jordan. With 24,000 followers, it's a community for buying and selling hyped items. Daily updates make it a must-see for collectors and resellers alike.
Summing Up on Shoe Reselling
Starting a shoe reselling business can be a lucrative opportunity for those with an eye for fashion and a willingness to put in the effort. It is clear how to start reselling shoes; with these steps, including choosing the right market, finding reliable suppliers, and building an online presence, you can set yourself up for success.
Remember to stay updated with trends, provide excellent customer service, and continually refine your strategy to remain competitive in the dynamic world of shoe reselling. You can turn your passion for sneakers into a profitable venture with hard work and dedication.
YOU CAN ALSO READ – How to Choose the Best Boots for Men? [Ultimate Guide]
FAQs About Reselling Sneakers Online
How To Take Care of Sneakers?
Taking care of sneakers involves several steps to ensure they remain in good condition. Here are some tips to follow:

Keep Them Clean: Use a soft-bristled brush and a mild detergent to clean your sneakers regularly. Avoid using harsh chemicals or bleach.

Storing: Avoid storing them in damp or humid areas, causing mould or mildew.

Use Protective Sprays: Apply a water-repellent spray to protect your sneakers from stains and water damage. You can use a protectant spray to guard against UV damage and fading.

Rotate Your Sneakers: Avoid wearing the same pair of sneakers every day. Rotate between two or more teams to give them time to rest and air out.

Use Shoe Trees: Insert them into your sneakers when you're not wearing them to help them retain their shape and prevent creases.

By following these tips, you can help prolong the life of your sneakers and keep them looking their best.

Shoe Care Company

Shoe care companies offer a variety of products and services to keep your shoes in good condition, which can extend their lifespan and save you money in the long run. They provide shoe care products such as shoe trees, cleaning solutions, and protectants. Companies offer shoe cleaning, polishing, repair, and waterproofing services.

When choosing a shoe care company, it is vital to consider their experience, reputation, and range of services offered. Look for a company that uses high-quality products and techniques, bidding opportunities, and a guarantee on their work.

Consider the cost of their services and whether they offer convenient options such as pickup and delivery or on-site assistance. A good shoe care company helps you protect your investment in your footwear and keep your shoes looking their best for years to come.