The fashion industry is one of the most glamorous industries in the world. Models play a huge role in the success of a fashion brand, as they are the faces of the brand and can evoke a strong emotional connection between the brand and its consumers.
The top models of the world grace the covers of magazines, the runways of the world's biggest designers, and the campaigns of the most recognizable brands. They are the ones who bring the beauty and artistry of fashion to life, inspiring everyone with their unique styles and looks.
Top 15 World's Leading Female Fashion Models
Do you want to know more about the best models in the world? Here are some models who have the world of fashion wrapped around their fingers.
Let's have a look:
1. Kendall Jenner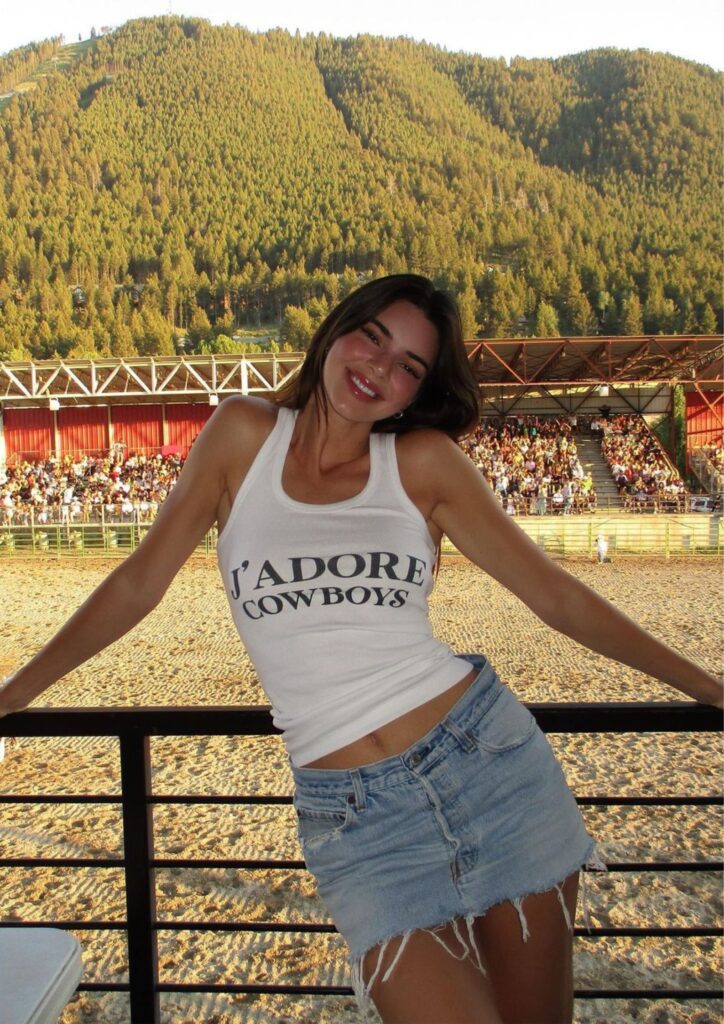 Kendall Nicole Jenner, born on November 3, 1995, is an American model, media personality, and socialite. She got her first fame in a reality television program named Keeping Up with the Kardashians. She grabbed the sixteenth position on Forbes magazine's list of top-earning models in 2015.
Her estimated annual income at that time was USD 4 million. Right after that, in 2017, Forbes listed her as the highest-paid fashion model in the world. Needless to say, she is one of the top fashion models in the world till date.
2. Chrissy Teigen
Christine Diane Teigen is among the top 10 hottest models in America. She is also a famous television personality. In 2010, she did modeling for the first time for the annual Sports Illustrated Swimsuit Issue. Again in 2014, she appeared on the magazine's 50th-anniversary cover.
Besides modeling, Chrissy was a panelist on the syndicated daytime talk show FABLife from 2015 till 2016. She also co-hosted a musical competition series named Lip Sync Battle with famous American rapper LL Cool J. She has also been a New York Times bestselling author for her three cookbooks.
3. Gisele Bündchen
Gisele Caroline Bündchen was born on 20 July 1980. This Brazilian fashion model has been one of the most paid models in the world since 2001. She became the 16th-richest woman in the entertainment industry in 2007.
She was also listed as the highest-earning Fashion model on Forbes in 2012. Forbes also listed her as the world's 89th-most-powerful woman in 2014.
4. Rosie Huntington-Whitely
Rosie Alice Huntington-Whiteley, one of the most beautiful models in the world, is well known for being one of Victoria's secret brand "Angels". In 2011, she was also the face of Burberry's fragrance named Burberry Body.
She is appreciated for her work with Marks & Spencer and artistic collaboration with Paige as well. Besides modeling, she also acted in a few films, such as Transformers: Dark of the Moon and Mad Max: Fury Road.
5. Adriana Lima
Being one of the most famous models in the world, Adriana Lima has not only aced in her modeling career but also made her mark as an actress and businesswoman. She started very young, and soon she became a global fashion icon.
She was one of the longest-running models for Victoria's Secret and was named "the most valuable angel" by the brand in 2017. She was the face of the brand's Super Bowl commercial in 2009, and that ad was viewed by over 103.7 million audience.
6. Cara Delevingne
Cara Jocelyn Delevingne, a famous English model and actress started her modeling career just after finishing school in 2009. She won Model of the Year award twice at British Fashion Awards show in 2012 and 2014. She acted in a few movies, such as Valerian and the City of a Thousand Planets, Paper Towns, Suicide Squad, etc.
7. Gigi Hadid
The American model Jelene Noura Hadid, also known as Gigi Hadid, made her debut in November 2014 in Models.com's Top 50 Models ranking. She was named International Model of the Year by the British Fashion Council in 2016. She has appeared on 35 Vogue magazine covers in the last four years.
8. Bella Hadid
Isabella Khairiah Hadid, also known as Bella Hadid, was born on October 9, 1996. She is an American supermodel. In 2016, industry professionals voted her "Model of the Year" at Models.com. Over a period of four years, she has been featured on twenty-seven international Vogue magazine covers.
Hadid started her modeling career at just sixteen. IMG Models signed her in August 2014, and soon after she made her New York Fashion Week debut.
9. Joan Smalls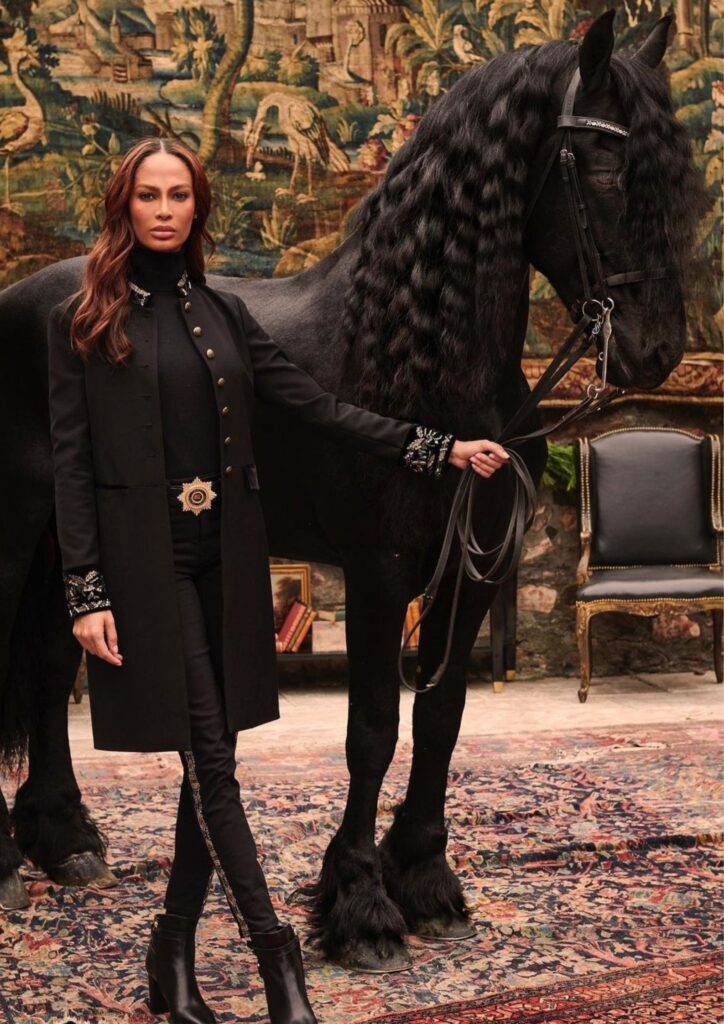 Joan Smalls Rodriguez, born July 11, 1988, is an incredibly successful Puerto Rican supermodel and actress. In 2011, she made history as the first Latina to represent Estée Lauder cosmetics and by 2013 she was already included in Forbes magazine's "World's Highest-Paid Models" list taking the number 8 spot with earnings of over $3 million.
January 2014 saw her grace the cover of American Elle for their "Return of the Supermodel" issue and Models.com has categorized her as one of their 'New Supers' and "Money Girls". She additionally held the rank of the best model in the world in 2012.
10. Liu Wen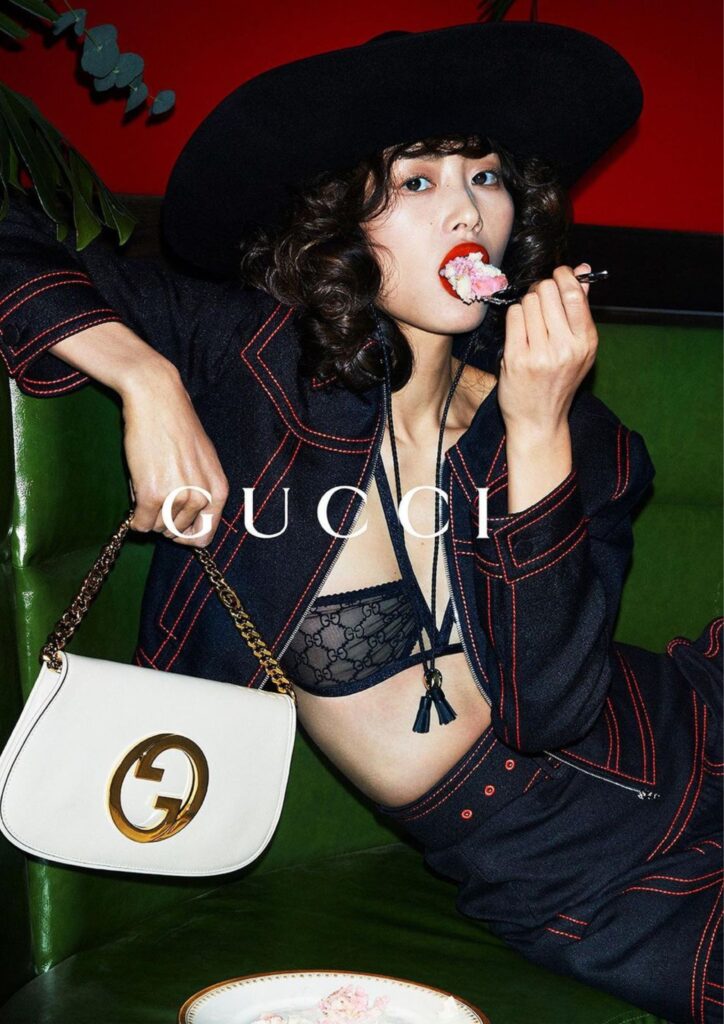 Liu Wen is a Chinese supermodel. One of the best things about this fashion model is she was the first Chinese model to participate in the Victoria's Secret Fashion Show. Additionally she was the first East Asian spokesmodel for the American cosmetics company Estée Lauder. She was also the first Asian model, listed as most paid model in Forbes magazine.
11. Candice Swanepoel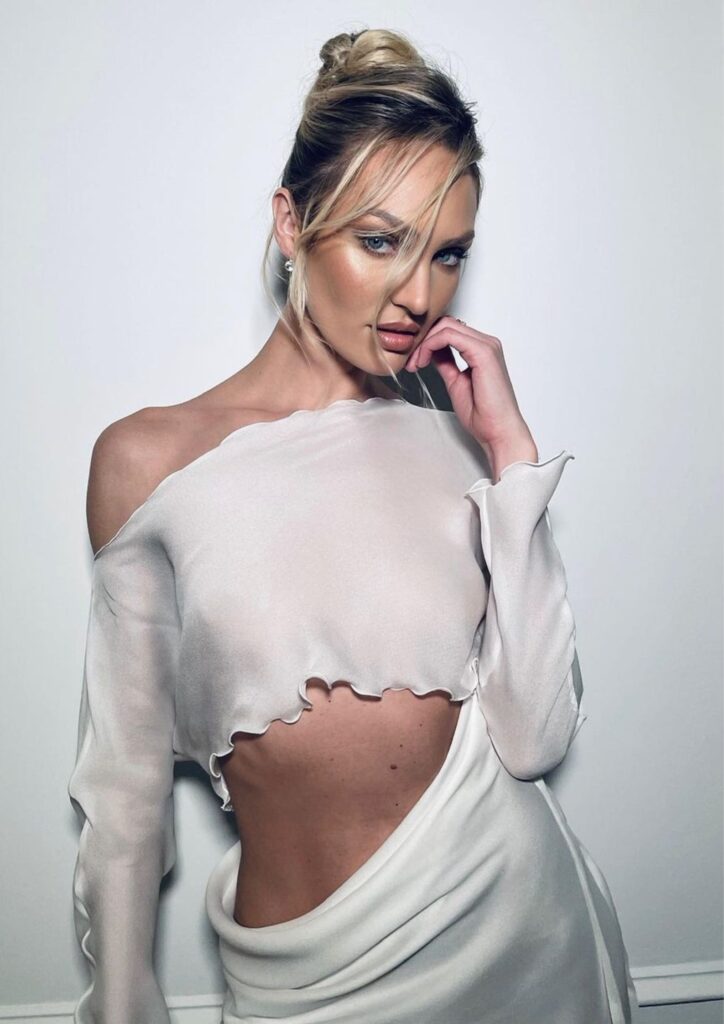 Born in South Africa, Candice Susan Swanepoel is a successful fashion model and philanthropist. She is well known for her extraordinary work with Victoria's Secret. In 2010, she became a Victoria's Secret Angel. She was also listed as 8th most paid model on Forbes.
12. Miranda Kerr
Miranda May Kerr is an Australian model and successful businesswoman. She entered the modeling world very early, at the age of 13, in 1997. In 2007, she rose to prominence as a Victoria's Secret Angels.
Besides her successful modeling career, she is also an accomplished businesswoman. She founded an organic skincare brand named KORA Organics. She has also authored a self-help book.
13. Jourdan Dunn
Jourdan Sherise Dunn is an English model. She signed The Squad Management modeling agency based in London at the age of just 16. Right after that, she started walking for international runways.
One of the significant moments in her career was when she was appreciated as the first black model to appear in a Prada Runway in more than a decade. Needless to say, she is considered to be one of the most famous models in the world.
14. Robyn Lawley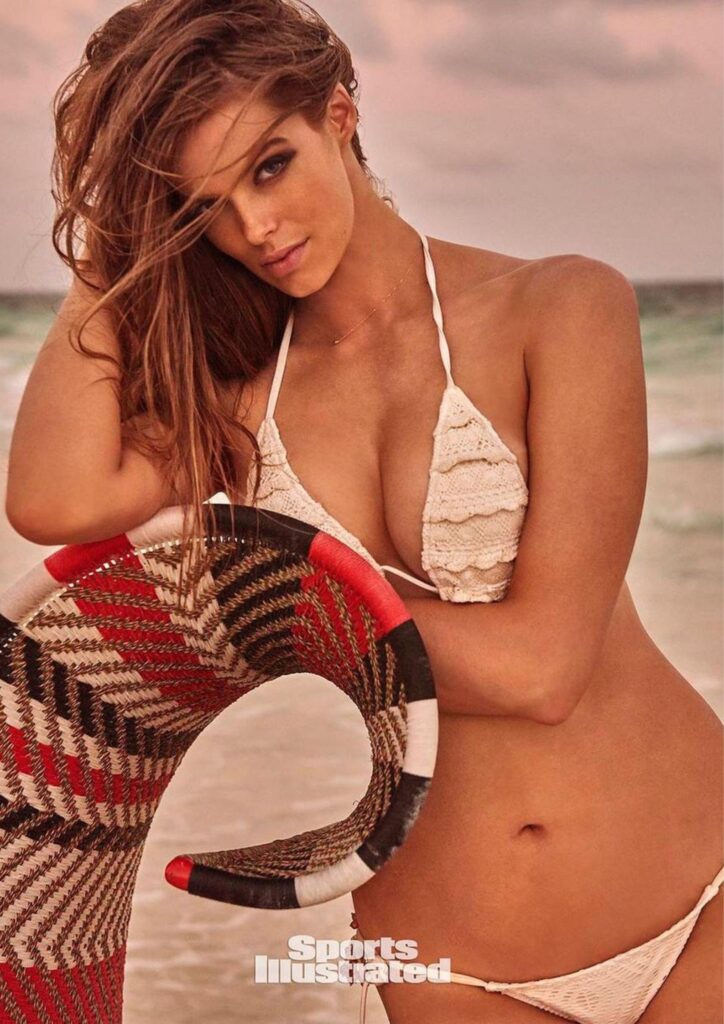 Robyn is an Australian model. At the age of 18, she signed with an Australian modeling agency named Bella Model Management. Her first magazine shoot was for Dolly. Later she shot for multiple reputed magazines, such as Cosmopolitan, Elle, Vogue Italia, Marie Claire, etc.
She was the first Australian plus size fashion model to appear on the cover of Madison magazine. She was also the first plus size model who was the face of Ralph Lauren's in-store advertisements.
15. Fei Fei Sun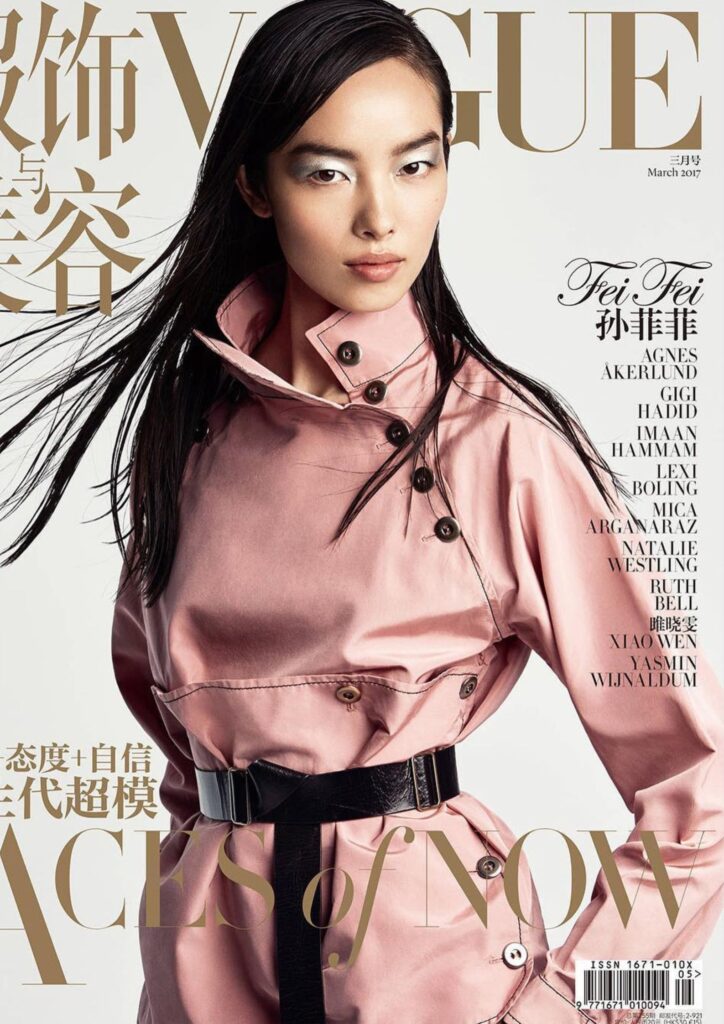 Sun Feifei, also known as Fei Fei Sun, is a Chinese model who worked majorly in New York City. Just after finishing her graduation, Sun stepped into the modeling world. She worked for countless international fashion campaigns, such as Christian Dior, Louis Vuitton, Watches, Chanel, Prada, Calvin Klein, Ralph Lauren, Versace, Estee Lauder, etc.
She was the first Asian model to appear on the cover of American Vogue magazine in 2012 and Vogue Italia in 2013. For her look in 2015 Met Gala, she was listed as best dressed in Vogue.com.
The Bottom Line,
The Fashion World is filled with beautiful and talented models all over the world. The models are the driving force behind the fashion industry. They are responsible for creating trends that appear on the runways of fashion designers. They also carry the responsibility to spread the beauty of the fashion world to a global audience.
FAQs About Top Fashion Models
Who is the Highest-Paid Top Model in 2023?
Kendall Jenner is the highest-paid top model in 2023.
Who is the most famous model now?
Kendall Jenner, Bella Hadid and Gigi Hadid are the most famous models.
Who is the highest paid model in history?
Gisele Bundchen is the highest paid model in history.