It is that time of the year when Valentine's Day gift ideas for men are sweeping the minds of his lady. And why not, love isn't enough, expressing it well is equally important, because LOVE is the topmost emotion! So why not cross limits to express the same in style.
So your mind would be asking you a zillion questions: What would he like as the Valentine's Day Gift? What could be the best valentine gift for a boyfriend that expresses love, but also doesn't go over the board? Should I buy personalized Valentine's gifts for him or just retain the originality? Who can help me with the best Valentine's Day gift ideas for men? And so on and so forth you think before picking Valentine's Day gifts for him.
Do not worry, I am here to share my Top 12 Valentine's Day Gift For Men, based on much research and the latest trends.
Though the list to surprise your love with a gift is always endless, today we are sharing the top 12 ones that aren't just the most popular ones but easily accessible and somewhat pocket-friendly as well.
1. Shirts For Valentine's Day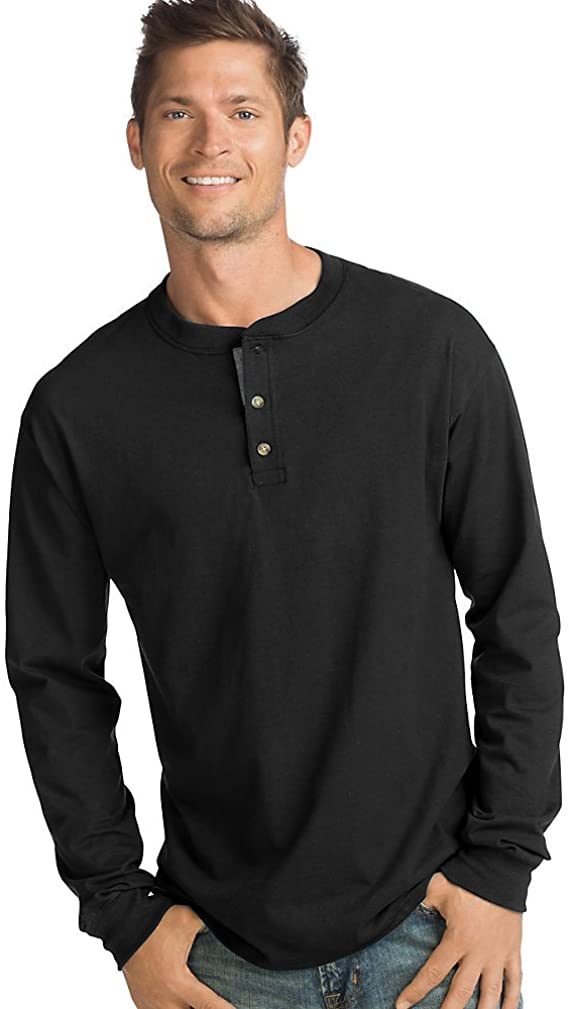 A man always needs an endless number of shirts in his wardrobe, be it formal shirts or casual shirts. They just cannot do without it, so shirts for Valentine's Day are always the top most choice. So as per the liking of your man, you can always surprise him with a nice, cozy shirt, especially when it is your first Valentine's Day (because you may not be knowing him too well, to decide on a perfect gift and a shirt will always prove to be the best idea!).
2. Leather Wallets
What will a man do without a wallet? And these days these come in a plethora of design and multi-utility pockets. So select one that has ample space for his bank cards as well as cash, plus some coins. Don't forget to place his mother's photograph/ his family photograph with you if you have – in the see-through pocket of the wallet, to show him your true love. Little things like these matter big!
3. Hoodies
When hunting for a hoodie, a personalized hoodie saying some nice words or something of his choice in the image would be an exemplary idea. Avoid writing 'I Love You' when you pick personalized Valentine's gifts for him, because men try to guard their personal space more than women. Better thinks of ideas and colors that make him feel great.
4. Ties and Pocketwatch
Pocket watches from the Victorian era are back in trend, and he would love to flaunt them at private or public gatherings with the elite. And neck-ties of course are a staple for any man who goes out for formal events. So these two as a combination would be a unique surprise as Valentine's Day gifts for him.
5. Bracelets
Bracelets work the best as personalized Valentine's gifts for him. A nice personalized gold/platinum or even silver bracelet would be a great idea again for a man who loves such chunks of jewelry. For them either make the bracelet in their name, or can have a picture of their liking socketed inside the bracelet – a family photo, or that of his mother. If you are already married and with kids, then even the initials of your kids, or you two would be lovely Valentine's Day gifts for him. Also make sure about the size of the bracelet, so that it gets well-fitted on his wrist.
6. Red Shades Blazers
If your man is into playing with colors, then the colors of Valentine's Season – shades of red can also be a gift idea. Alternatively, a black blazer with maroon prints/stripes can also form the best valentine gift for boyfriend or the husband. The only condition is that you must be knowing his color choice for Valentine's Day gift ideas for men, beforehand.
YOU MAY ALSO LIKE:

TYPES OF MODERN BLAZERS FOR MEN
7. Personalized Neck Chain
Men are always found to be least bothered about jewelry, but a nice sleek gold or platinum chain is always welcome by most of them. To know his choice, we are sharing a trick here. Just go to a gender-neutral online shop with him, saying you wish to pick something for your brother etc. And this will give you some idea of his choice. This tip will help you avoid return/exchange because jewelry is always an expensive item. So unless you know him too well, you can use this tip, as among the safest Valentine's Day gift ideas for men.
8. Set of Suits
If your man is a corporate employee or honcho, you can always blindly trust our advice to give him a pair of suits – one casual and one formal. It will actually make him more than happy, as this is his staple wear to work more than often. Added ties and pocket squares will be the icing on the cake of these Valentine's Day gifts for him. If you have extra money at hand or if the gift is for the husband, then you can always add suitable shirts for Valentine's Day that match the sets of suits.
Single-breasted suit or Double-breasted suit? –Confused which one will look best on him?

Head over to this guide to know more
9. Watches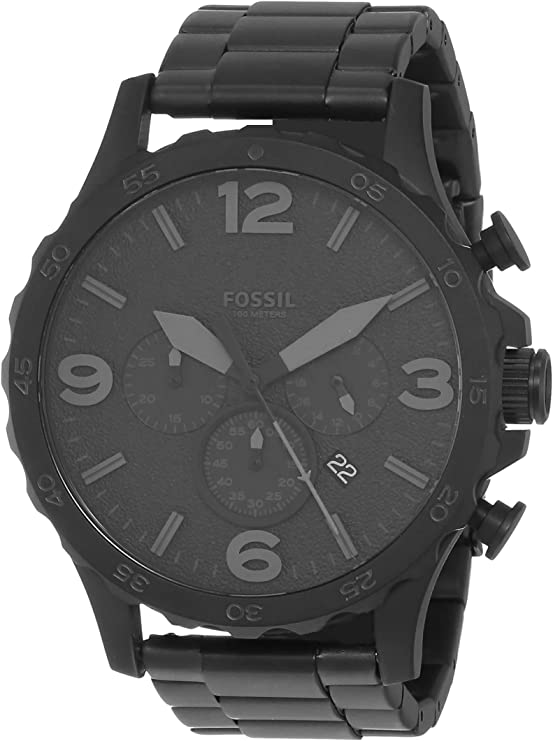 If your man is a tech-lover then the latest smartwatch from a decent brand, else the dial watch from a good brand would again be among the safest Valentine's Day gift ideas for men. But yes, in case he is allergic to any metal, you must always change the watch strap beforehand to show an extra dose of love. Make sure about his watch size before buying it.
10. Leather Jackets
A leather jacket is a great idea to express your eternal love because a premium leather jacket has a great life. But then, you always have an idea beforehand, if you man doesn't have too many already in the wardrobe, or he is more of a blazers person. But ideally a jacket is always the best valentine gift for a boyfriend.
11. Grooming Kit
Grooming Kits like a shaving kit or an electric shaver with the latest innovation is a great idea amid young lovers. For slightly older ones, even bath kids with herbal materials as well as hair-beard dye combo kits are also a good idea among Valentine's Day gift ideas for men.
12. Beanies
Personalize a beanie in his name, either via an online vendor or by yourself by little embroidery. And not just the beanie material but also your love will keep him warm through the winters, whether he is at evenings out or having a beer with friends or hiking with you. Amid the personalized Valentine's gifts for him, a beanie is a silent conversation piece for love that is a unique idea.
Whatever you give him, ask yourself some three questions. And the answer to these will never let you go the wrong way, Babe!
Does the gift suit his interest/need/passion?
Is the gift a balance of functionality and sentimental value?
Does the gift suit his persona?
When you have answers to all the above, you won't have to dig your mind much on what to get for your man on Valentines Day.