Each day Pinterest, TikTok, and Instagram are flooded with posts revealing new and trendy fashion aesthetics, and you're bound to be fascinated by that.
If we're talking about the current period, one of the latest fashion trends has fashionistas wrapped around its finger: the Light Academia Clothing.
Wait! If you're confused about hearing the named light and dark academia clothing aesthetics, don't be, as we will explain everything shortly.
What Does Light Academia Aesthetics Mean?
Light Academia Fashion is something that is rooted in an overall light-hearted mood. The whole fashion aesthetic revolves around a vintage vibe, all inspired by settings like libraries, cafes, bookstores, and bakeries, which might induce nostalgia.
Origin of Light Academia Aesthetics
The optimistic "other" half of Dark Academia came into existence accidentally on January 17, 2019, as the Tumblr user named 'plantaires' added a text on their profile, which says the following:
"You've heard of 'dark academia,' now it's time for 'light' academia… Wearing light linen sundresses in foreign countries, eating picnics and pastries in the afternoon sun while reading poetry and laughing with your friends."
He Continues, "The burning passion and excitement when you finally make a breakthrough in your research, falling asleep in your lover's arms, sun kissed and happy… everything is beautiful and hopeful, and no one dies."
The origin of the Light Academia can be considered the date of the mentioned Tumblr post. But the actual concept started way back in the European region, where people were attracted towards chic fashion, delicate clothing, lighter tones, and more, which is the reason it is deemed to be a European influence.
Light Academia v/s Dark Academia: What's the Difference?
Dark academia is often a cold and tragic fashion trend that could be seen as the precursor of its light counterpart in the fashion world.
In simpler words, the Dark Academia clothing mirrors the personality of an introverted individual who doesn't want to be seen, and the Light Academia clothing is the opposite of that.
As we can see, both fashion trends emerge out of the Academia focus, but the Light Academia clothes highlight going out to various spaces that enliven one's soul. 
They reflect the happiness of the outside world, whereas Dark Academia speaks of an indoor darker, gothic setting.
Light Academia Color Palettes
People following this trend are actively seen sporting soothing tones like white, plaid, beige, cream, light brown. They are best suited with more delicate fabrics like cotton, cashmere, linen, and corduroy.

Now, if you're wondering how to actually suit up with Light Academia clothing, then we're here for you. In the next section, we'll look at some of the latest style trends revolving around Light Academia clothing.
15 Light Academia Outfits Ideas For Women
Do you adhere to the light academia aesthetic and want your fashion sense to evoke the same? There are some light academia aesthetic outfits ideas for women that can help you create your own unique light academia style:
1. Tweed Blazers
Tweed Blazers will give you a sophisticated academic look that may end up becoming your favorite outerwear eventually. Don't blame yourself if you find yourself putting on this handsome piece of attire more than usual.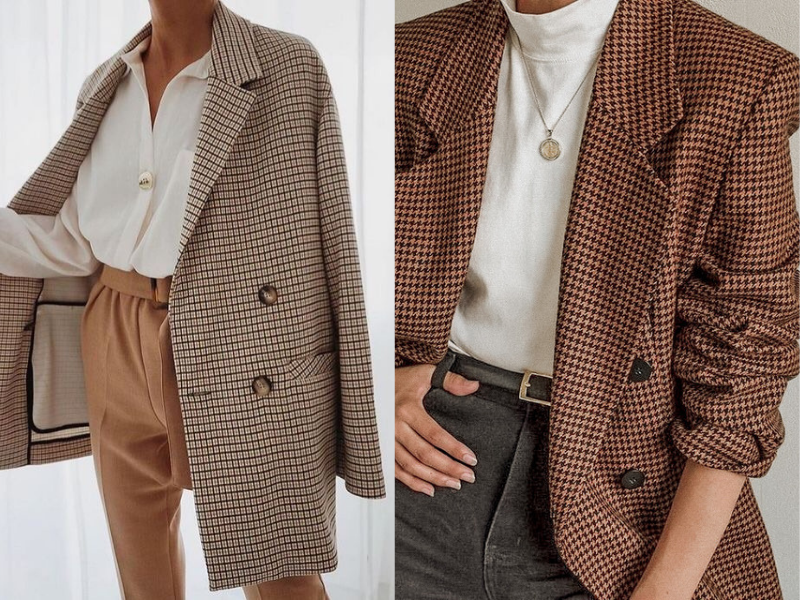 If you've been wondering how to pull off the 'Old Wise College Professor' look, then having tweed blazers in your closet is a must. It gives you an intellectual look, which is deemed by many men and women as well. 
2. Turtlenecks
Although the term "Light Academia" might have come to your notice pretty recently, turtlenecks have been around for quite a long time. 
You can style them as per your preference, with the advantage of coming in various colors. So, if they are your absolute favorite thing to wear consecutively, you can get multiple shades of the same piece. No one would ever find out. Check out our full guide on turtleneck outfits ideas
3. Tailored Pants
Tailored pants with button-down shirts or sweater vests look the best when you are looking for a stylish yet casual light academia aesthetic outfit idea. The cut of tailored pants or trousers has a little shorter rise as compared to other types of skinny pants or classic trousers. Good-quality tailored pants can make your appearance look slim and streamlined. However, they do not have snugly fitting like slim-fit pants. Choose neutral colors and solid patterns for tailored pants. To complete the look you can add wide-rimmed glasses and lace-up boots.
4. Chunky Cardigans
The "Academia" fashion aesthetic is in a way inseparable from a wardrobe full of warm and cozy attires.
There's no better way than to sport a chunky cardigan and head out for a warm cup of coffee with your best friends. It's the best combination of comfort and fashion existing together in harmony.
5. Tights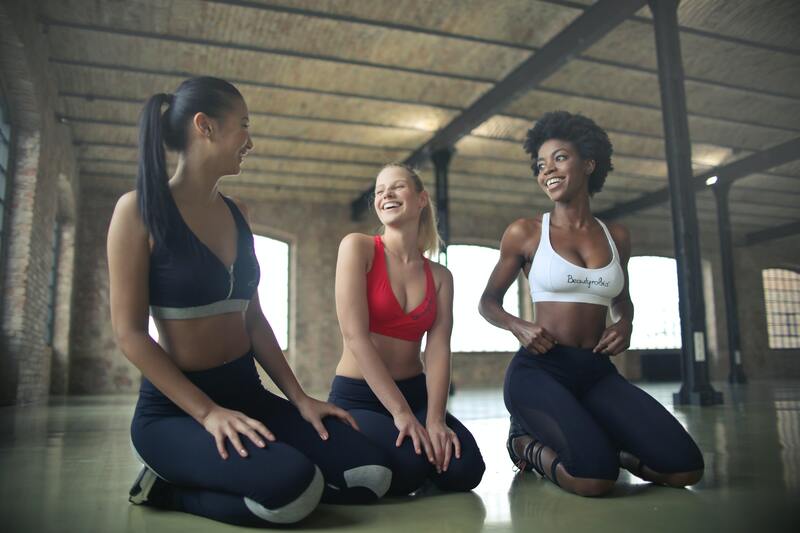 If you want to maintain your light academia fashion sense and opt for a comfortable clothing option, tights are the best ones. These are extremely versatile. You can pair a top, shirt, t-shirt, and event kurta with tights and look trendy. Just make sure the color of your tights should complement your topwear. To complete the look, wear lace-up boots, flats, or sneakers.
6. Sweater Vests
This piece of Light Academia fashion is suitable for lightly cold weather, especially since they are sleeveless.
The light academia sweaters can be paired with blazers if necessary but can also work their magic solely by themselves. Nowadays, they even come with their frontside decked with quirky patterns and designs.
This may be that one piece in a wardrobe that is gladly accepted by people of all ages thanks to its versatility and adaptability.
7. Pleated Skirts
When paired up with the perfect flats or Oxford shoes and stockings to complete the look, you can never go wrong with a pleated skirt also known as a light academia skirt in the current times.
8. Hair Bow
Are you looking for a cute light academia outfit idea? Style yourself with hair bows. These can make your appearance polished and pretty. No wonder adding a hair accessory to an outfit is one of the easiest ways to elevate your fashion and style. And when you look good, you feel good. A hair bow is currently a trendsetting accessory all over the world. So, incorporate a bow hairstyle to make your look exquisite.
9. Light Wool Coats
There is one coat style that you can choose to keep your light academia aesthetic style sense intact and that is a light wool coat. The beauty of a long light wool coat is it keeps you warm and makes you look fashionista during the winter days. You can wear it with any outfit as it is quite versatile. Wear it over a sweater vest and jeans to create a casual look. For a more polished look, throw it over a blazer, sweater, tailored pants, and ankle boots.
10. High Waisted Classic Trousers
Perhaps the best option for lowering complimenting the overall Light academia vibe is the high wasted classic trousers. They fit well with almost all forms of choices for upper wear. The best part is that you can get their lengths tailor-made as per preference. No hard and fast rule needs to be followed for light academia trousers customization as well.
11. Mary Janes
You might have come across these shoes worn by Oxford attending individuals. They're supposed to highlight your intellect considering how minimalistic they are, especially since they're usually worn in monotone. Several movies also bring out the representation of Convent school girls through this fashion choice.
12. Button Up Shirts/Dress Shirts
When in a fix about what to wear- whether a shirt or a dress, make the final decision by picking their perfect fusion, i.e., dress shirts.
Also Read : Difference Between Button-up and Button-Down Shirts
You can always accessorize your attire with roller classes to complete your classy look. The best part about these is that they come in all shapes, so you can go for formal, casual, a mix of both, or any look that you can pull off with the use of these.
13. Roller Glasses
The whole concept of an "Academia" influenced clothing line reflects the personality of an individual who is always hungry for more knowledge. Glasses are perhaps the best way to bring out one's intellectual and authoritative aura.
Stylish individuals often sport non-numbered glasses, too, because their whole attire's vibe depends on them. Therefore, you don't have to go about making explanations for the same. Just have fun with your look as long as it feels like your own and provides you with soothing comfort.
14. Knee-High or Ruffle Socks
Usually, the Light academia outfit is completed by wearing boots, Oxford Shoes, or similar options.
Knee-high socks can work wonders when paired with your boots. As for ruffle socks, there is no other better option to represent your free-spirited mind than by wearing ruffle socks.
15. Satchel Bags

To complete your Light Academia outfit look, you need to accessorize it as well, and what better way to do it than with a satchel bag.
These bags can be easily carried with your attire so that together they can bring out the essence of minimalism as is expected of the Light Academia aesthetic.
Also Read: Stylish Designer HandBags For Women
The current fascination with Light Academia hits hard as all of us have been stuck inside our residences for around two years now.
Light Academia fashion trend isn't simply limited to wearing attires; it also breathes the very essence of freedom, light, and purity into our lives. So go ahead and play with clothing, accessories and more to end up with your style.
FAQs
What is a soft girl aesthetic?
It is a feminine style, a cute subculture. It is a statement flaunting the beauty of feminine style and accepting the softer things in life. Women, following the soft girl aesthetic, wear pastel-colored clothes, shimmery makeup, and maximalist accessories.
How do you wear academia in the summer?
You can wear flowy dresses, floral tops with a-line skirts, pleated skirts, plaid pants, or jeans. To complete the look, wear flats or loafers.
What types of shoes go with light academia outfits?
Flats, loafers, and lace-up boots go well with light academia outfits.